Please take one of my banners for your supporter's page.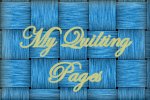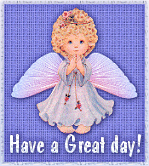 My first attempt at making my own banner
Please link them to either:
or

My Vote Exchange Partners
Here are some of the people that I exchange votes with.
I'm sure they would like to have your support, too!


As a small thanks to my VE Partners, I'm going to be spotlighting them on a weekly basis. My spotlighted sites are going to be chosen randomly as they are all such good loyal supporters. I hope that you will take the time to go and visit their sites.
The spotlight shines here

this week

Thank you for your loyal support Shirley. Thanks also to you Lynn for all that you are doing to help Shirley out right now.

Shirley's parents have been in a car accident, so she's having a rough time right now. Please, go to her Guestbook and leave her some words of hope and encouragement.