Paper Pieced Dolphins
Here is a wall hanging that I gave a friend for Christmas.
Magic Tiles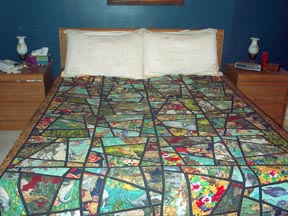 This animal print Magic Tile quilt also covers a queen-size bed. This one was machine quilted.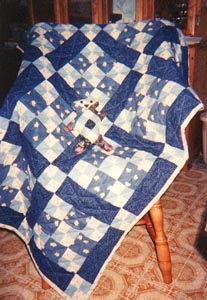 Shelter From The Storm
This quilt was made as a thank you gift to the couple who sheltered us for three weeks during the ice storm of 1999, in Eastern Ontario.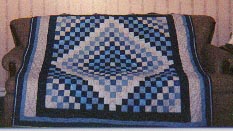 Around the World
This was my first machine quilted project. It is a nice size for cuddling on the sofa.
Emma's Quilt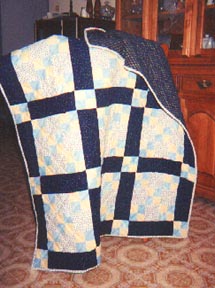 Crib sized quilt for a new baby. Gender was unknown when quilt was planned.